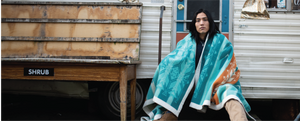 Our Vision
The "Heart Berry" or Ode'imin is strawberry in Ojibwe, these values are the driving force behind our brand and community work. As a Native owned company, we thank you for supporting Inspired Natives, not Native Inspired,
Heart Berry proudly brings traditional Ojibwe designs to you.
Blog
---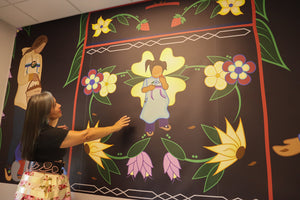 Community growers stories captured in new art installation Fond du Lac's beautiful Gigitaaning has a new art installation! Thanks to the Planning Division and the leadership of Jason Hollinday, The...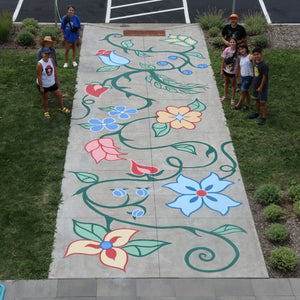 On a steamy 98 degree day, over 24 volunteers, 4 youth hired artists, and Heart Berry's Giizh Agaton Howes created the Mazini-Miikana (Painted Trail) a large scale mural on the...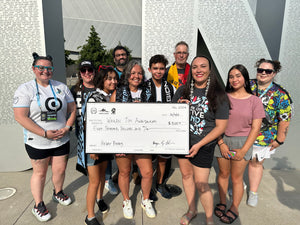 Your support made it possible for us to donate $8000 to Wakan Tipi this past Saturday.  This was such a beautiful and emotional event.